Testimonials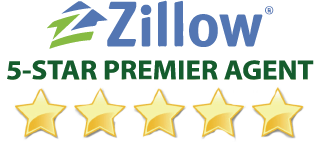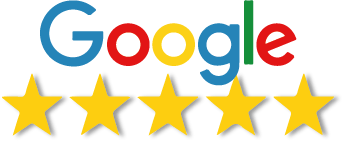 If you'r
e
looking for a realtor that takes the extra time, does the extra little things to make the buying or selling process that much smoother, then you really, really need to consider working with Corey Toushin. This was my first ho
me buying experience so I had many amateur questions. Corey was always patient answering them and would use his vast experience in the industry to bring up points I'd never considered and then take the time to have the discussion with me on the significance of these topics. I cannot recommend Corey highly enough. You will be so glad you chose him as your realtor.
Scott J.
Corey was referred to me by a local realtor (I live across the country from a house I was responsible for selling). The house had been vacant for sometime and was in total disrepair and I expected it to be a tremendous headache. Corey and his assistant Miranda made it just the opposite. We had frequent interaction, they retained people to put the house in sale-able condition and communicated with me every step of the way. The house sold for more than I thought we would get and the closing was made so easy for me. I can't thank Corey and Miranda enough. I highly recommend Corey Toushin
Shirley F.
Corey and his team did a fantastic job handling a real estate sale. There were no surprises and very happy with the result. Corey and his associates are professionals and kept me well informed every step of the way. I would not hesitate recommending Corey and them for any real estate transaction. Attention to detail, knowledge and quick response. Thank you!!
Charlie P.
I called Corey to sell my home in Henderson because of several recommendations from many of my neighbors when I told them I was moving. The first time I spoke to Corey, it was crystal clear he knew the pulse of the housing market. I knew right away I made the right choice. I agreed with his recommendation of a listing price based on his research and knowledge of the area. He showcased the home in the best light possible and between that and the price recommended, we had a strong offer on the house within days. Between Corey and his assistant, Miranda, the process to closing was incredibly smooth. The level of communication and responsiveness made the transaction a breeze. Thank you Corey and Miranda for all your help!
Jim S.
Corey and his team made the selling process completely seamless from start to finish! We moved to Florida very soon after listing our home. Corey and his team are simply the best! He is such a pleasure to work with! Our first showing, he took care of our 2 Rottweilers - during the actual showing! A dog lover is a good person:)
He and his team are always quick to respond with questions and advice. They truly are the most amazing people to work with! They thought of everything and left nothing to question at closing! We couldn't be happier with the outcome and sale of our home! Thank you so much Corey for making the selling process so easy on the seller.
Truly thankful!
Rachel B.
We couldn't be more pleased with our home buying experience because of the representation we received from Corey Toushin and his team. Corey referred us to a great lender, and he quickly negotiated solutions to the few issues that arose during the offer and due diligence phases. The buying process went smoothly with all steps completed on schedule, largely due to the clear guidance and prompt communication by Corey and his team. We gladly recommend Corey Toushin Group to anyone looking to buy or sell their next home.
Owen S.
Corey helped me and my wife find the perfect home in Las Vegas. From the beginning, he always listened first to understand what we were looking for. We never felt that Corey had any motivation other than to make sure we found the house that was a fit for us. He provided expert opinions when we needed it and kept us in check from offering more than we needed to on a home. Even after moving in, he still remains in touch with us and offers help/advice wherever he can when it comes to our home. We will always use Corey for any future real estate transactions.
Mark C.
Over the course of three years my husband and I have had the pleasure of working with Corey. He is the perfect combination of sensitive, smart and a talented negotiator. He guided us in our relocation from Portland in 2018, and in our recent search for our desired "house with a view". He showed a great deal of patience while showing us 18 houses until we found one that fit. He then turned around and helped us sell our current home in less than a day. He turned this buying/selling process into a fun experience and we always enjoyed hanging out with him. My only disappointment is that we won't see him as often. Thanks Corey for all you did!
Jenny S.
Corey exceeded our expectations. Dealing with the current COVID climate could have made the process very stressful but having Corey on our side helped from beginning to the end. His knowledge of the realty market is second to none which allows the purchase to go very smooth. If you are in the market do yourself a favor and call Corey
Tony A.